Sensor Range
Bulgin's slim line photoelectric sensor range offers a high degree of mechanical and electrical stability. A cost effective and flexible sensing solution. Designed specifically for manufacturing automation and industrial automation sensing operations.
With a simple, secure and efficient design you can achieve a watertight and dustproof seal to any standard M5 interface. The sensors are made with highly robust casing material Stainless Steel 316 and withstand a high degree of physical impact.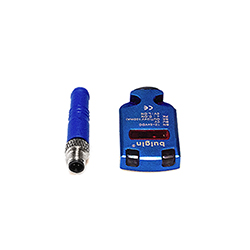 With its simple, secure and efficient design, our Photoelectric Automation Sensor range is a diffuse reflective sensor which can be used to detect objects up to 40mm away.
Do you have a question or a project enquiry that you'd like to talk to us about?